Aside from cable-powered trains and cars, there are currently other transportation project proposals included in President Rodrigo Duterte's ambitious "Build, Build, Build" program, which took off from the last administration's drafts.
Transportation Secretary Arthur Tugade began accepting proposals from the private sector in 2017 to speed up infrastructure activities this year.
Sangley Airport

A new regional airport hub that includes the rehabilitation of the current Danilo Atienza Air Base in Cavite.
Status: Still open for proposals
Current proposals:
The Sangley Airport Infrastructure Group Inc. last March, offered to spend $12 billion and reclaim some 2,500 hectares of land north of the Sangley peninsula.
The Cavite provincial government countered the proposal with a lesser $9 billion cost.
Clark International Airport
The airport is geared to become the second major gateway to the Philippines after the Ninoy Aquino International Airport. The redevelopment is a project of government firm Bases Conversion and Development Authority.
Status: The contract for a new terminal building was given to the GMR-Megawide consortium. The design and planning of the new terminal was entrusted to Budji-Royal inspired by modern Filipino characteristics and the Sierra Madre mountain range.
NAIA
The rehabilitation and development of the terminals of Ninoy Aquino International Airport, the Philippines' premier gateway.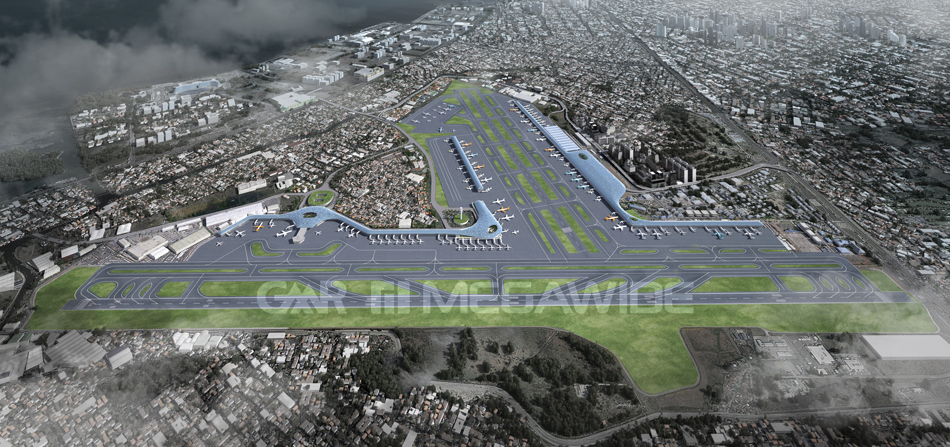 Status: Still open for proposals
Current proposals:
Megawide Construction Corp., the company behind the ongoing upgrade of the Mactan-Cebu International Airport, and Indian-based GMR Infrastructure Ltd. offered to spend P160 billion in a proposal to the government.
The so-called super-consortium comprising of seven large conglomerates offered to spend P350 billion.
Cebu City bus system

A mass transit system for buses to help ease traffic congestion in Cebu City.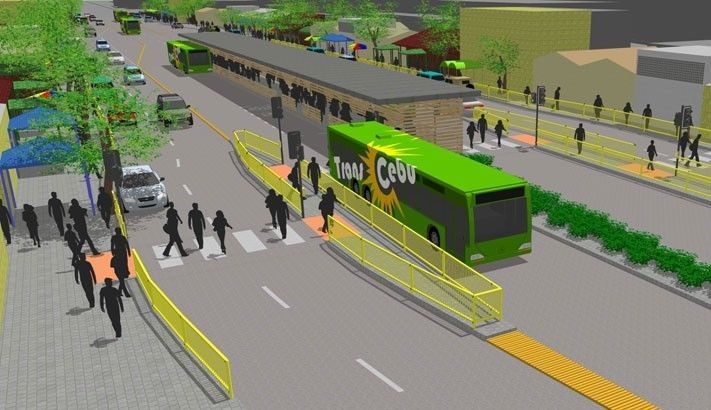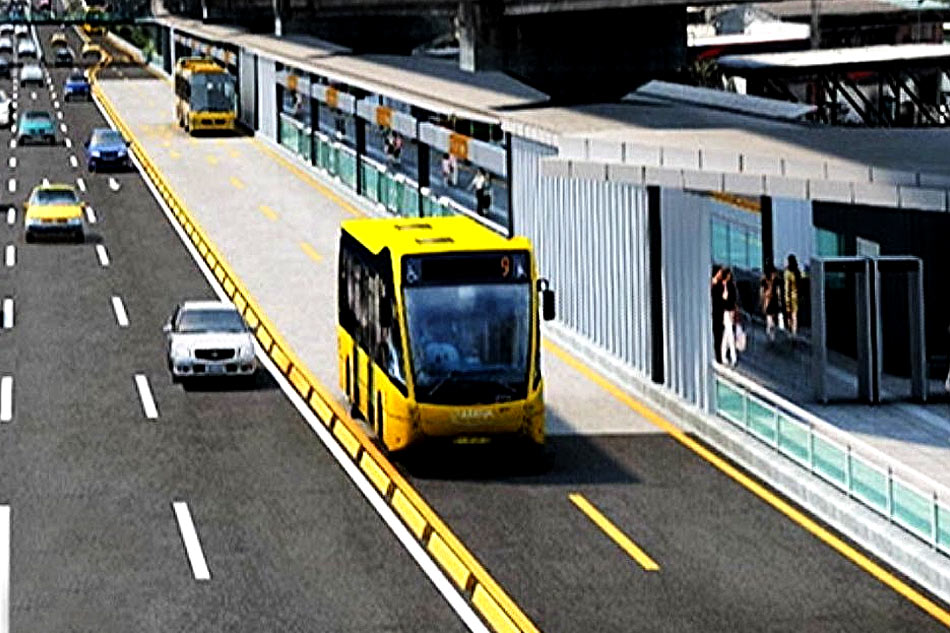 Status: The Bus Rapid Transit project is put on-hold for further review of a technical service consultant from the National Economic and Development Authority- Investment Coordination Cabinet Committee.
Makati-BGC Skytrain
A two-kilometer cable-propelled train system to link the Uptown Mall at Bonifacio Global City, Taguig and the MRT Guadalupe station in Makati.
Status: Original proponent status was recently given to Infracorp Development Inc., a new company of Alliance Global Inc.
Bulacan Airport
The planned international airport hub in Bulacan stems from an unsolicited proposal by San Miguel Corp. The conglomerate's "aerotropolis" proposal involves the construction of a terminal, parallel runways and an airport toll road.
The whole project will cover around 2,500 hectares of which 1,168 hectares will be the main airport complex, while the remaining 1,332 hectares will be developed into a township.
Status:  The proposal from San Miguel Corp. worth north of P700 billion was approved by the National Economic Development Authority, but the project will still undergo a Swiss challenge system for final review.
Mega-Manila Subway
A 25-kilometer underground transportation system that will connect major business districts in Metro Manila to help decongest EDSA.
Status: Construction of the first phase running from Mindanao Avenue in Quezon City through FTI in Taguig and end at NAIA in Parañaque City worth P355 billion started last year.
Metro Manila Bus Rapid Transit Systems
Mass transit lanes dedicated for buses along major traffic spots in Metro Manila—currently existing from Line 1 project along EDSA, Line 2 on España-Quezon Avenue, and another BRT system from BGC to NAIA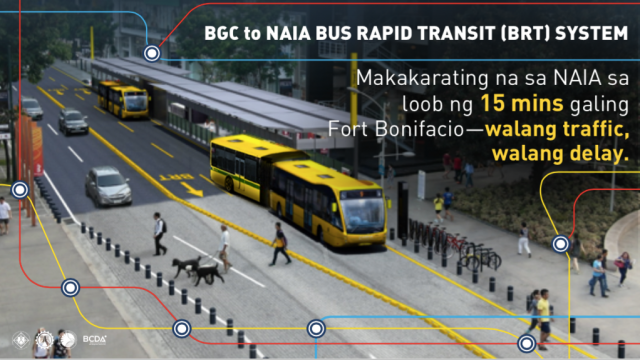 Status: The lines 1 and 2 are under pre-construction stage, while the segment from BGC to NAIA is still for review by the BCDA.